Orthopedic Knee Pillow for Sciatica Relief
Orthopedic Knee Pillow for Sciatica Relief
Ushine

China ( Mainland ) Tianjin

15~40 days

300000 Sets / Month
1. Premium Memory Foam
Alleviate hip, leg, and knee pain with the Everlasting Comfort Memory Foam Knee Pillow and get the best sleep of your life. The pillow is made with 100% premium quality memory foam- the same kind used by the world's leading memory foam manufacturers.
100% PURE MEMORY FOAM – Our memory foam cushion is 100% pure with no additives and is made from the exact same material as the world's best memory foam manufacturers.
ERGONOMIC CURVED DESIGN – The orthopedic contour keeps your knees separated with ideal spacing and support to align your legs, hips and spine. Relief and treatment for knee, hip, leg and thigh area, pelvis, lower back, lumbar and spine, arthritis, bursitis, joint & sciatic nerve pain aka sciatica. Perfect for side sleepers and use during pregnancy.
REMOVABLE STRAP – Our knee pillows are equipped with a removable and adjustable hook-and-loop strap that keeps the knee pillow in perfect alignment between your legs when you roll over while sleeping. No more hassles with readjusting the wedge pillow in bed, giving you an undisturbed night's rest!
Material
Leg Support.
Polyester/Cotton cover
Density:40-70D

Size
50cm*43cm*15cm
Color
White
Product Advantages
Memory foam filling
U shape
Good quality
Sleeping
Packing Details
PVC Bag or Color Box
Packaging according to the customers request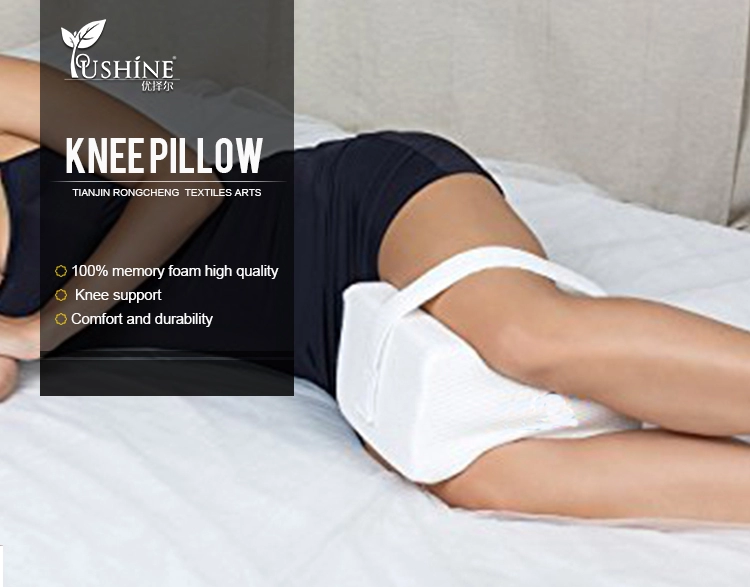 Product display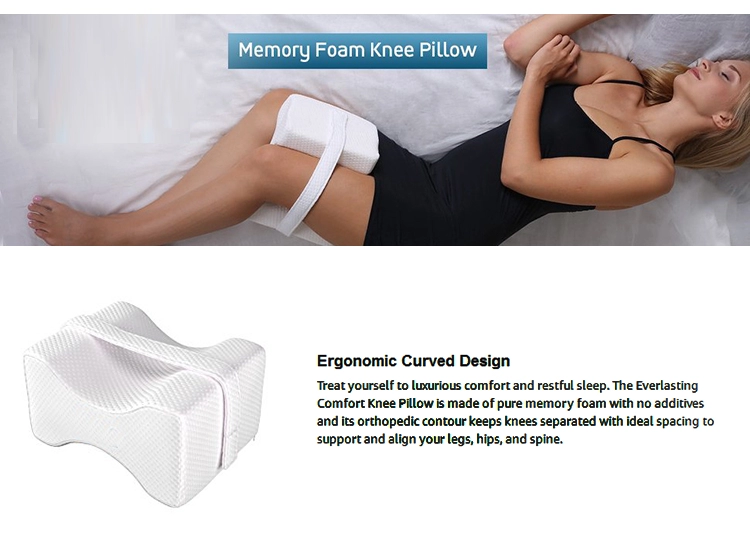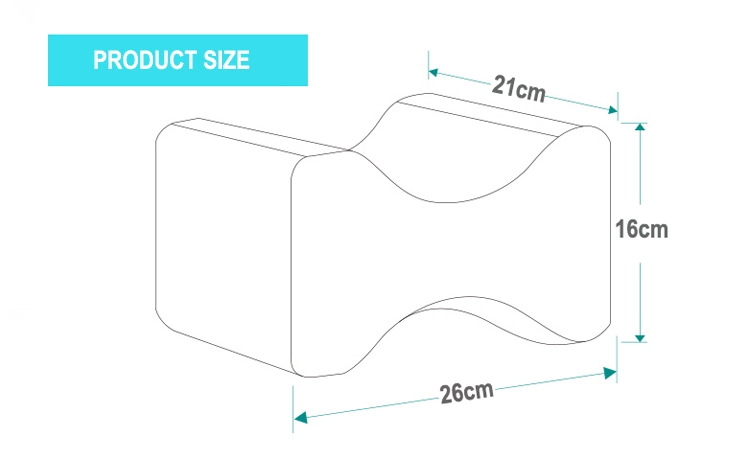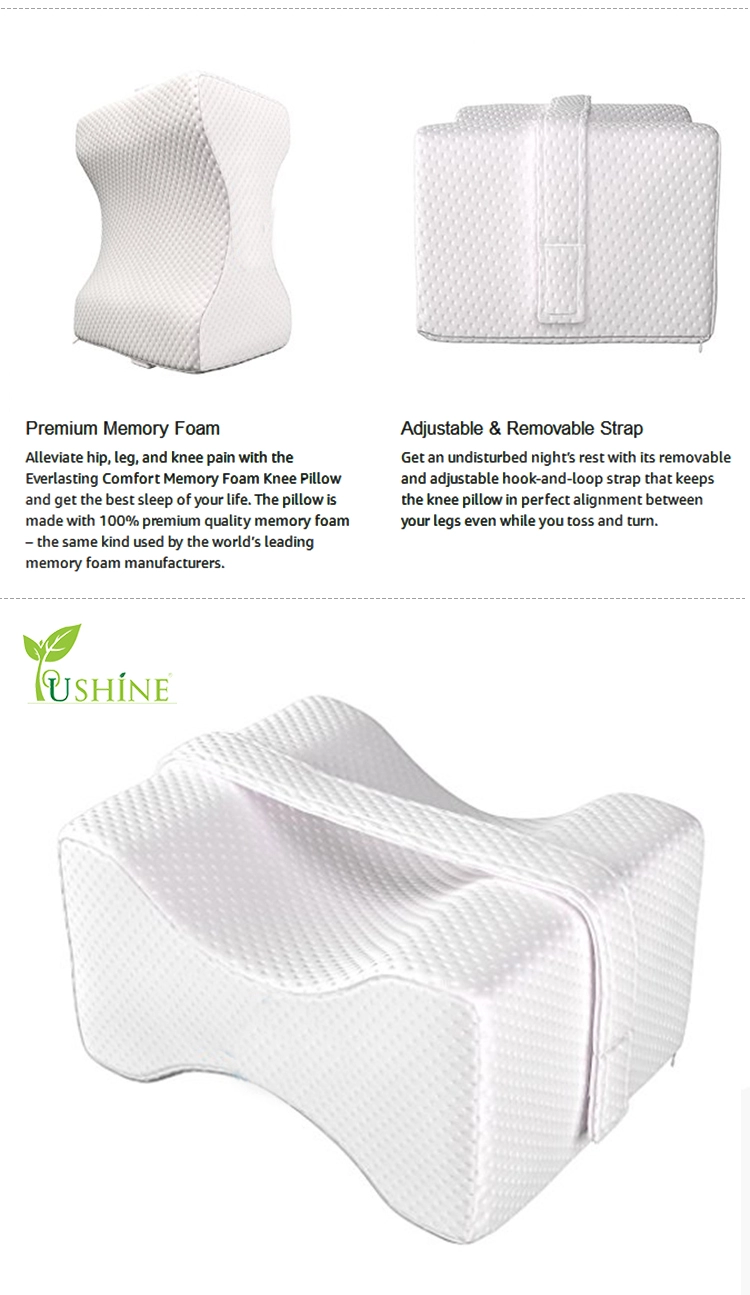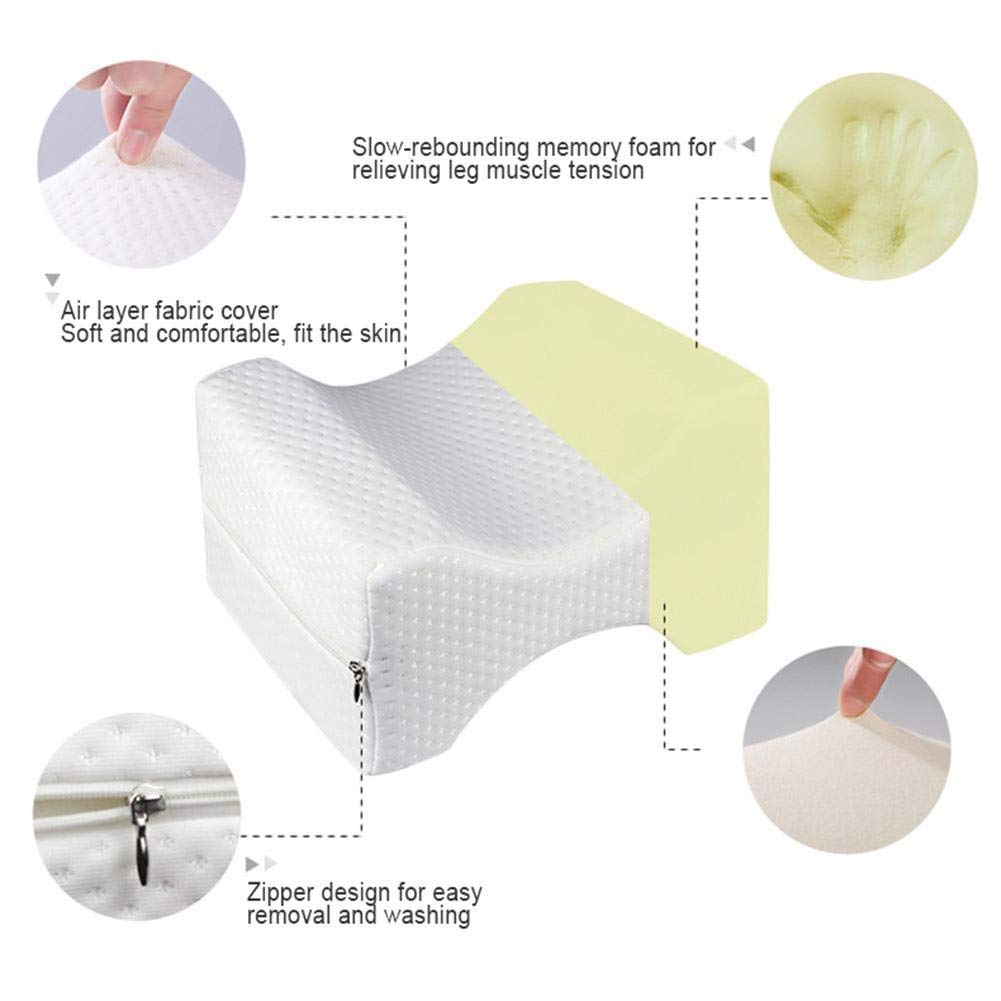 Storage & Shipment
Our service

Contact us
Tel: 86-22-27454659 WeChat: z13820289995 Skype: rongshiexpt@vip.163.com
Whatsapp: +86 13802114026 Mob: 13820289995 E-mail: rchome@vip.163.com
Add: Building 7, Guang Lin Yuan, Guang Kai 4th Road, Nan Kai District, Tianjin, China